Skip Parsons' Riverboat Jazz Band -
Woody Strobeck
by Cliff Lamere Nov 2004, revised 18 Feb 2005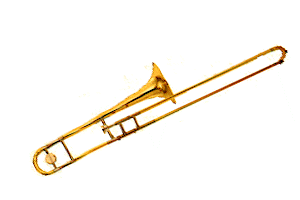 Photos by Cliff Lamere
At the Fountain Restaurant, 283 New Scotland Ave., Albany, NY.


Harwood David "Woody" Strobeck - trombone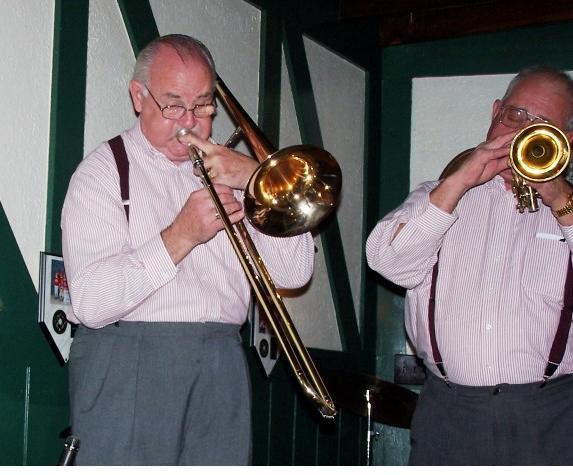 Woody Strobeck on trombone beside Mo Rancourt on cornet. (2004 Nov 13)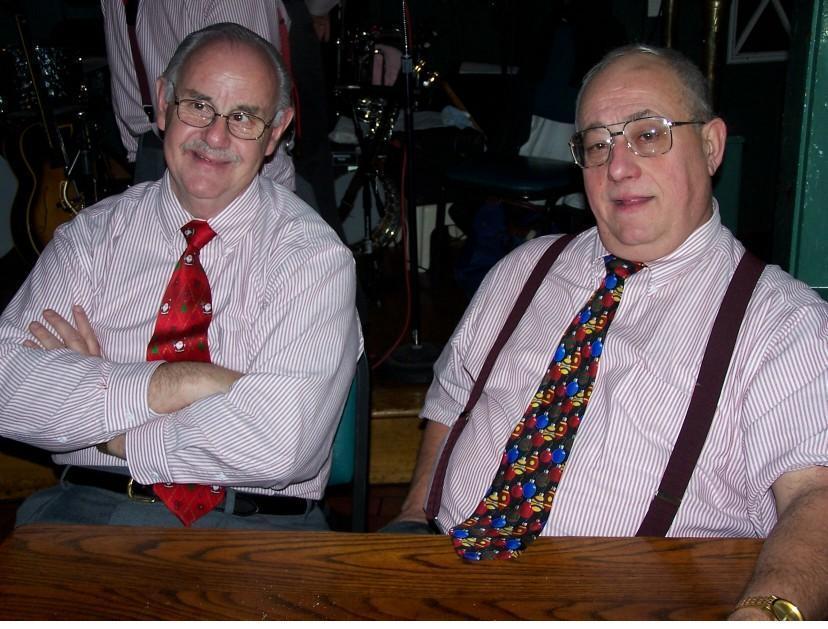 Woody Strobeck and Mo Rancourt with their Christmas ties. (2004 Dec 11)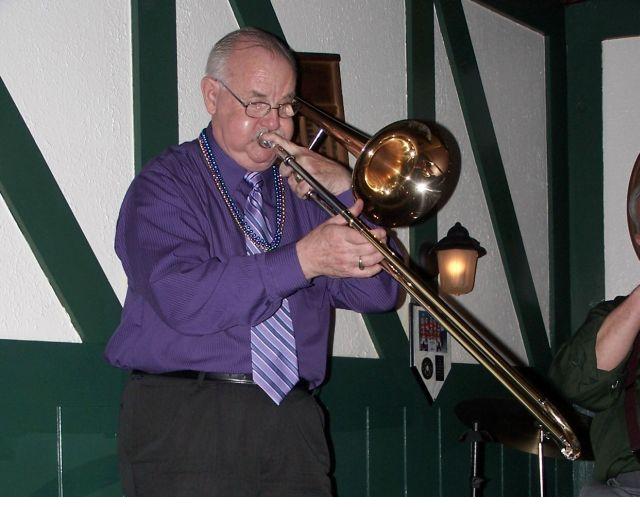 Woody Strobeck in Mardi Gras shirt and beads. (2006 Feb 10)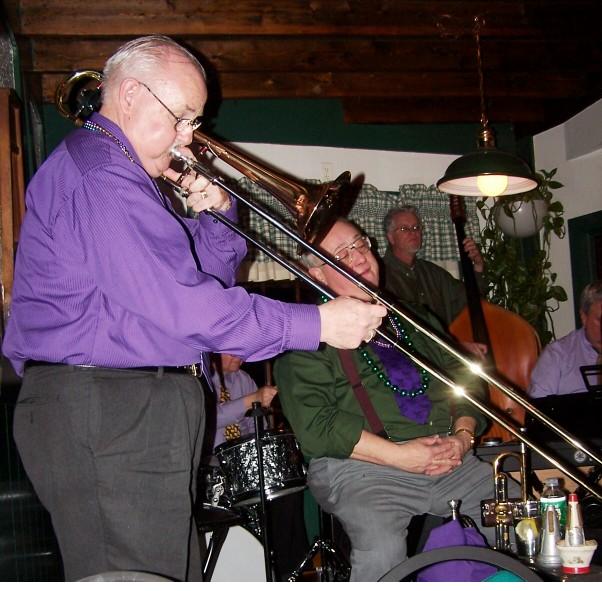 Mo Rancourt is enjoying this solo by Woody Strobeck. (2006 Feb 10)
In the background is Rich Downs on bass.

Biography of Woody Strobeck
Woody Strobeck can be seen in other photos taken by Cliff Lamere:
Skip Parsons' Riverboat Jazz Band
Skip Parsons' Riverboat Jazz Band 2
Skip Parsons' Riverboat Jazz Band 3
Skip Parsons' Riverboat Jazz Band 4
Woody Strobeck can be seen in other internet photos:
Beneath a canopy - Tom D'Andrea, Rennie Crain, Ernie Belanger, Skip Parsons, Woody Strobeck, Mo Rancourt, Eddy Kebabjian (left to right)