Skip Parsons' Riverboat Jazz Band -
Sam Ponder (part 2)
by Cliff Lamere 11 Sep 2006

Photos by Cliff Lamere
At the Fountain Restaurant, 283 New Scotland Ave., Albany, NY.


Samuel Parrish "Sam" Ponder is currently from Pittsfield, Massachusetts.
On Aug 11, 2006 he performed as a guest of the band, then on Sep 9, 2006 he made
his first appearance as a member of Skip Parsons' Riverboat Jazz Band.
For jazz, Sam plays cornet and trumpet. In these photos, he was playing trumpet.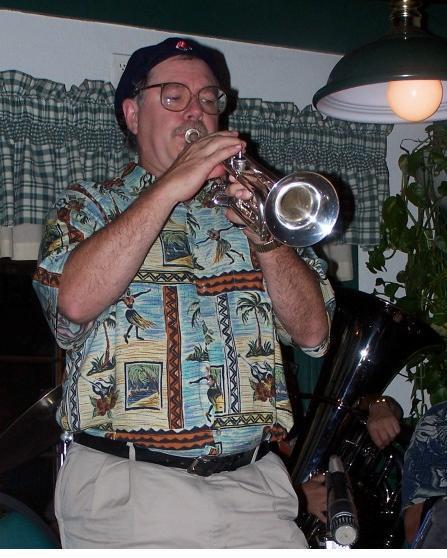 Sam Ponder (2006 Sep 9)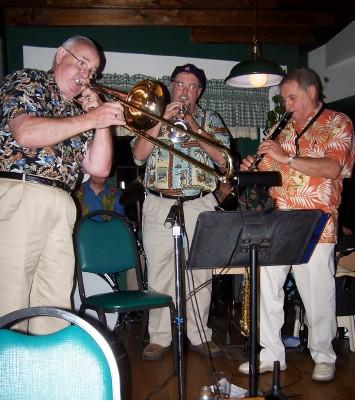 Woody Stobeck, Sam Ponder and Skip Parsons (2006 Sep 9, L-R)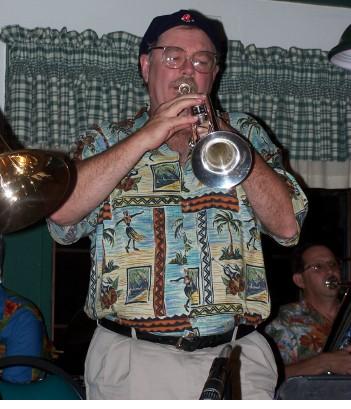 Sam Ponder, trumpet, and Ernie Belanger, tuba. (2006 Sep 9, L-R)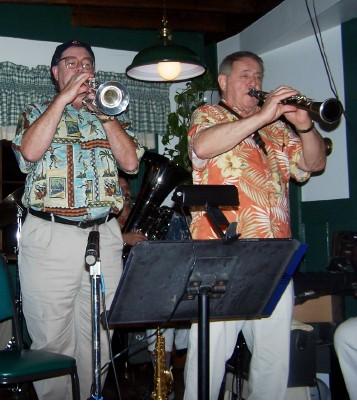 Sam Ponder & Skip Parsons (2006 Sep 9, L-R)

Sam Ponder can be seen in other photos taken by Cliff Lamere:
Skip Parsons' Riverboat Jazz Band 3
See Sam Ponder in other internet photos:
Joey Thomas Big Band (upper right corner & single photo)