Fans of Skip Parsons' Riverboat Jazz Band
by Cliff Lamere 14 Mar 2007, revised 14 Dec 2010
Photos by Cliff Lamere
At the Fountain Restaurant, 283 New Scotland Ave., Albany, NY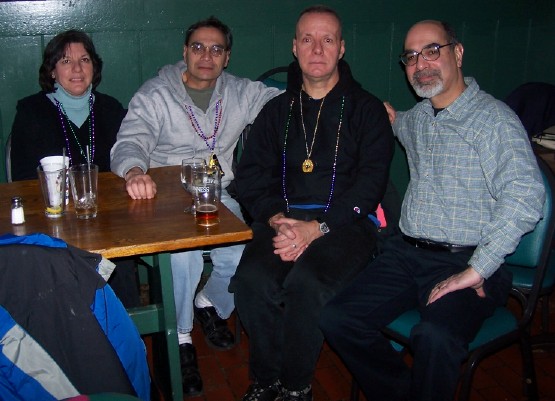 Joanne and "Fast Eddie" Viglucci, Harry Cooke, and Pat Viglucci (plays alto sax) (L-R) (Feb 10, 2007)
Harry had brought back many strings of Mardi Gras beads from New Orleans the previous year.
This evening, he and some helpers went around the restaurant passing out beads to the customers.
Harry also gave a 40th Anniversay (Endymion) Mardi Gras cup to Rich Downs and me.
Three months later, Rich was still using the plastic cup as a mute on his cornet.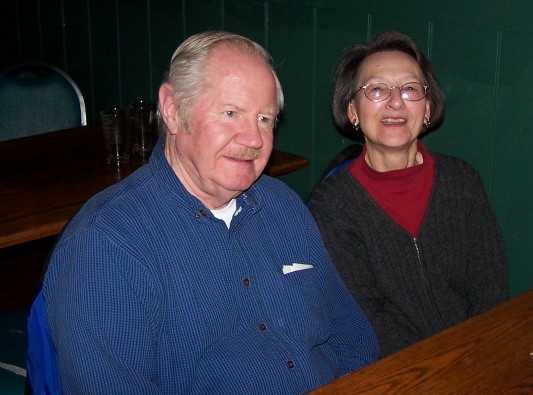 Bob & Lorraine O'Neill (April 13, 2007)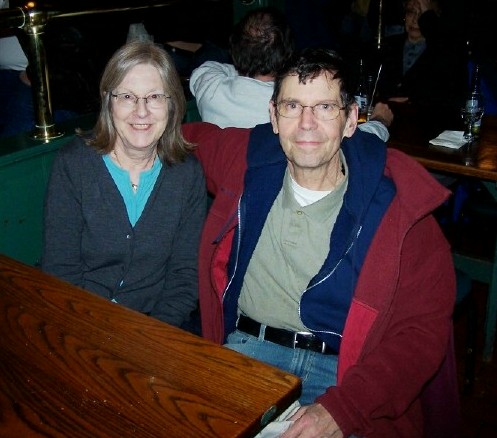 Mary and Jim Gelston (April 13, 2007)

Mike Farrell (Times Union photographer) and Ken Ludlum enjoying the music and
something amusing that had just happened. (Dec 11, 2010)