The Wickman Family
by Cliff Lamere 8 Nov 2006; revised 6 Jan 2012
Photos by Clifford W. Lamere, taken Nov 3, 2006 at the Normanside Country Club, Delmar, NY.
Tom Wickman was celebrating his 80th birthday with his family.
Tom and Chris Wickman have been longtime fans of Skip Parsons
whose Marmalade Trio provided the background music at this celebration.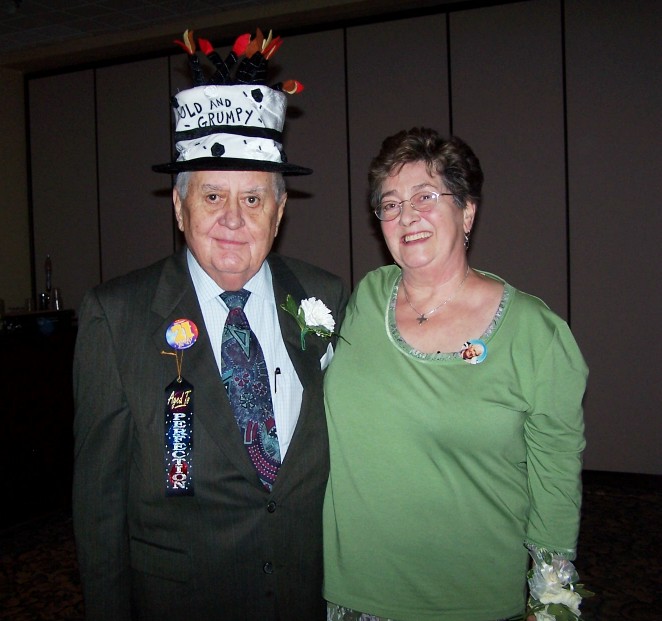 Tom and Chris Wickman (Nov 3, 2006)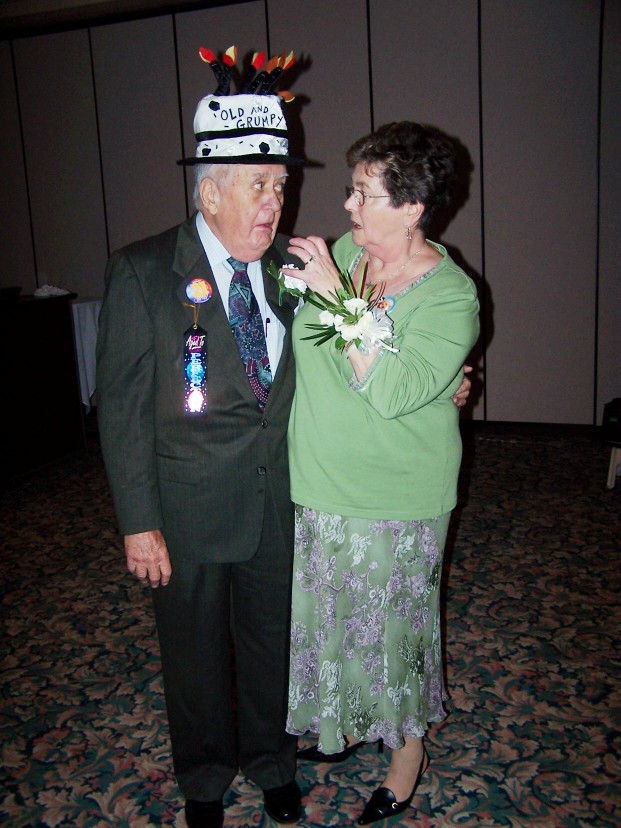 Tom and Chris Wickman kidding around (Nov 3, 2006)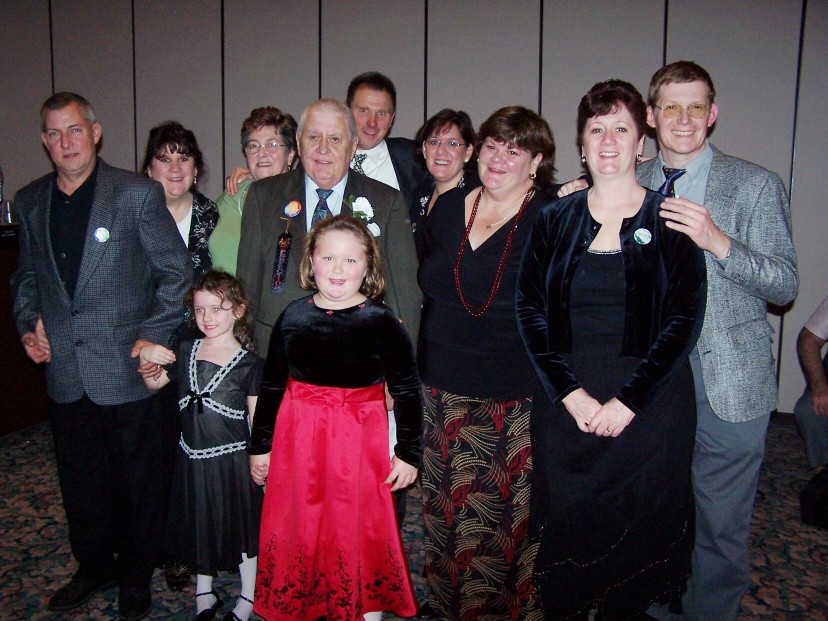 The family of Tom & Chris Wickman (Nov 3, 2006)

(Nov 3, 2006)

Photos of the Skip Parsons' Marmalade Trio at this party.
Photo of Tom Wickman with Skip Parsons and Cliff Lamere
View my HOME page. From there you can visit 50 webpages of photos of the Skip Parsons Riverboat Jazz Band.

OBITUARY
Thomas J. Wickman

GLENMONT -- Thomas Joseph Wickman, 85, entered into life eternal on December 25, 2011.
Born on November 2, 1926 in Woodside, New York, he was predeceased by his parents, William Augustus Wickman and Teresa Keogh Wickman, by his brother Daniel Martin Wickman and by his wife, Anne Tully Wickman.
He is survived by his devoted wife of 32 years, Christine, and his much-loved daughters, Caroline, Teresa (Stanley) Stoklosa, Mary (Christopher) Garrison, Lisa (Richard Jr.) Manzer and Eva (John) Soones; by his cherished granddaughters, CarolAnne Manzer, Olivia Garrison, and Isabella Soones and by his very dear friends, Karen Roberts and Alfred Cooley.
There will be a gathering of all friends and family at the Daniel Keenan Funeral Home, 490 Delaware Ave., Albany on Friday, January 6, 2012 from 4-7 p.m., and a memorial service at the Episcopal Cathedral of All Saints, South Swan Street, Albany 12210 on Saturday, January 7, 2012 at 3 p.m. Interment will be at the convenience of the family.
In lieu of flowers, memorial gifts may be made to the Cathedral of All Saints or the Capital City Rescue Mission, 259 S. Pearl Street, Albany 12202. Condolences may be offered at danielkeenanfuneralhome.com
[Published 1/6/2012 in the Times Union, Albany, NY.]