Skip Parsons' Riverboat Jazz Band -
Mo Rancourt
by Cliff Lamere Nov 2004, revised 16 Feb 2004

Photos of Mo Rancourt by Cliff Lamere
At the Fountain Restaurant, 283 New Scotland Ave., Albany, NY.


Maurice André "Mo" Rancourt - cornet and trumpet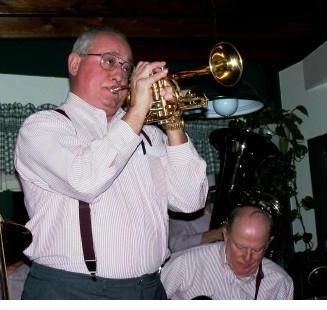 Mo Rancourt with Ron Bill on guitar. (2004 Nov 13)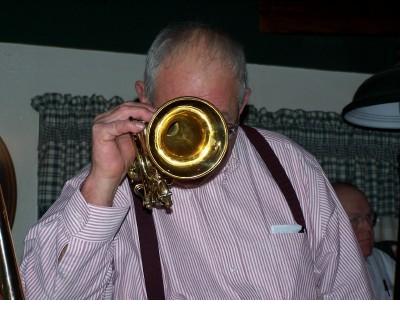 Mo being playful. (2004 Nov 13)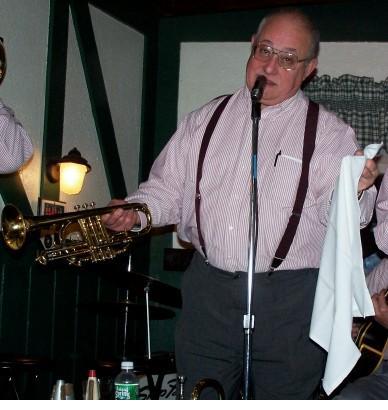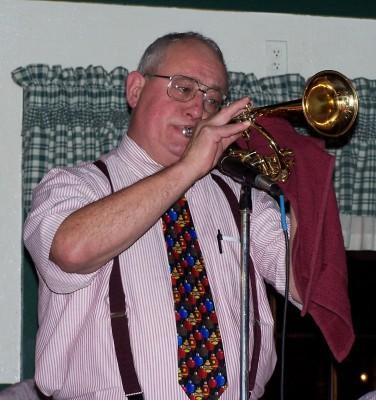 Mo Rancourt with cornet and handkerchief (2005 Jan 7) or towel (2004 Dec 11)
doing his truly outstanding "Satchmo" imitation.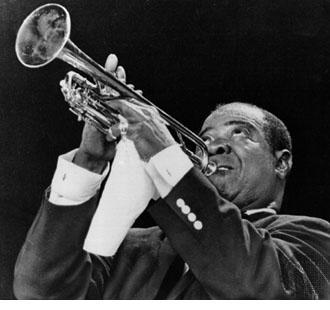 [Source]
Louis "Satchmo" Armstrong with trumpet and handkerchief. He called
himself "Satchelmouth", but that was shortened to "Satchmo" by a
London music magazine editor in 1932. "Satchmo" stuck.
In the 1956 film "High Society", Louis can be heard referring to
himself as "Satchelmouth", which is how I learned about it.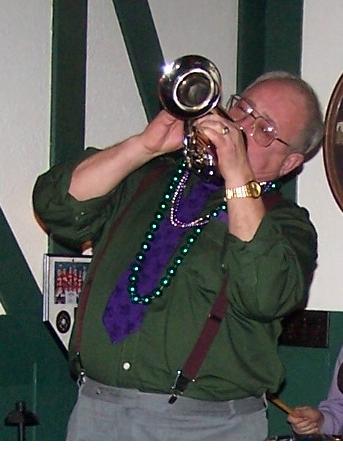 Mo Rancourt (2006 Feb 10)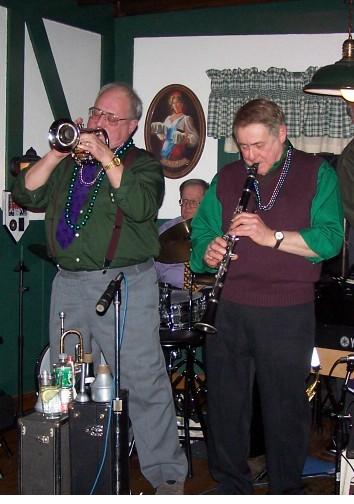 Mo Rancourt with Skip Parsons in Mardi Gras colors and beads.
Tim Coakley on drums. (2006 Feb 10)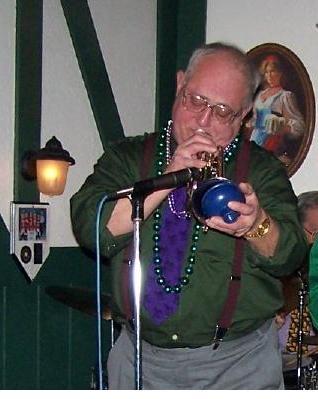 Mo Rancourt using plunger-head mute. (2006 Feb 10)

Biography of Mo Rancourt
Mo Rancourt can be seen in other photos taken at The Fountain Restaurant by Cliff Lamere:
Skip Parsons' Riverboat Jazz Band
Skip Parsons' Riverboat Jazz Band 2
Mo Rancourt can be seen in photos taken in Schenectady by Cliff Lamere:
Jazz on Jay - part 1 [Street in Schenectady, NY]
Jazz on Jay - part 2 [Street in Schenectady, NY]
Mo Rancourt can be seen in videos taken by Cliff Lamere:
Jazz on Jay [Street in Schenectady, NY]
Mo Rancourt can be seen in other internet photos:
Beneath a canopy - Tom D'Andrea, Rennie Crain, Ernie Belanger, Skip Parsons, Woody Strobeck, Mo Rancourt, Eddy Kebabjian (left to right)
New Orleans Stompers - Mo & Ron Bill. At Children's Museum (Saratoga Springs, NY) 19 Mar 2011