Ernest Edmund "Ernie" Belanger, VI (1905-1972)
by Cliff Lamere 21 Dec 2004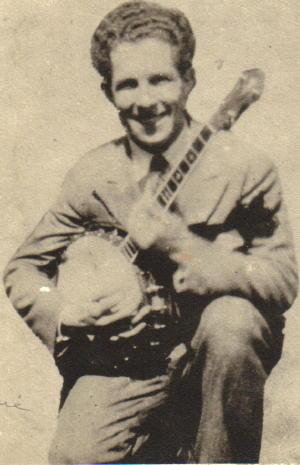 Photo taken 1941 at age 36.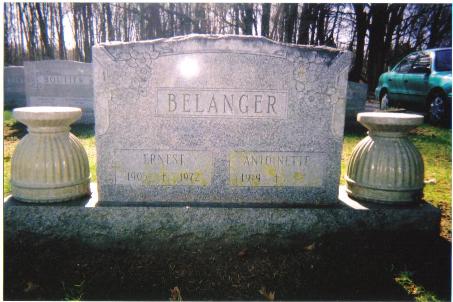 Ernest Edmund "Ernie" Belanger, VI was born 10 Aug 1905 in Groton, Connecticut, the son of the fifth Ernest Edmund Belanger who was born 1867 in Detroit, Michigan and was a shipbuilder in Groton, CT at the time of Ernie's birth. Ernie's son of the same name believes that his ancestors came from Canada, and before that from France.
Ernie lived in New York City until the early 1940's when he moved to Saratoga Springs, NY where he married Antoinette Marie at St. Peter's Church. She was born Jan 27, 1919 in Saratoga Springs where she still lives. Ernie worked for the American Locomotive Company (ALCO Products) in Schenectady, NY. Musically, he played banjo and drums in local bands; he was also business agent for Local 506, American Federation of Musicians in Saratoga Springs for some years before his death. Ernie died Dec 1972 and was buried in St. Peter's Cemetery in Saratoga Springs.

Biographical information was mainly provided by Ernie Belanger, Jr. (VII), a talented jazz musician whose webpage you can also view.
________________________________________________________________
View Ernie Belanger, Sr in blackface.